Why Hiring a Commercial Landscape Maintenance Company Is A Good Idea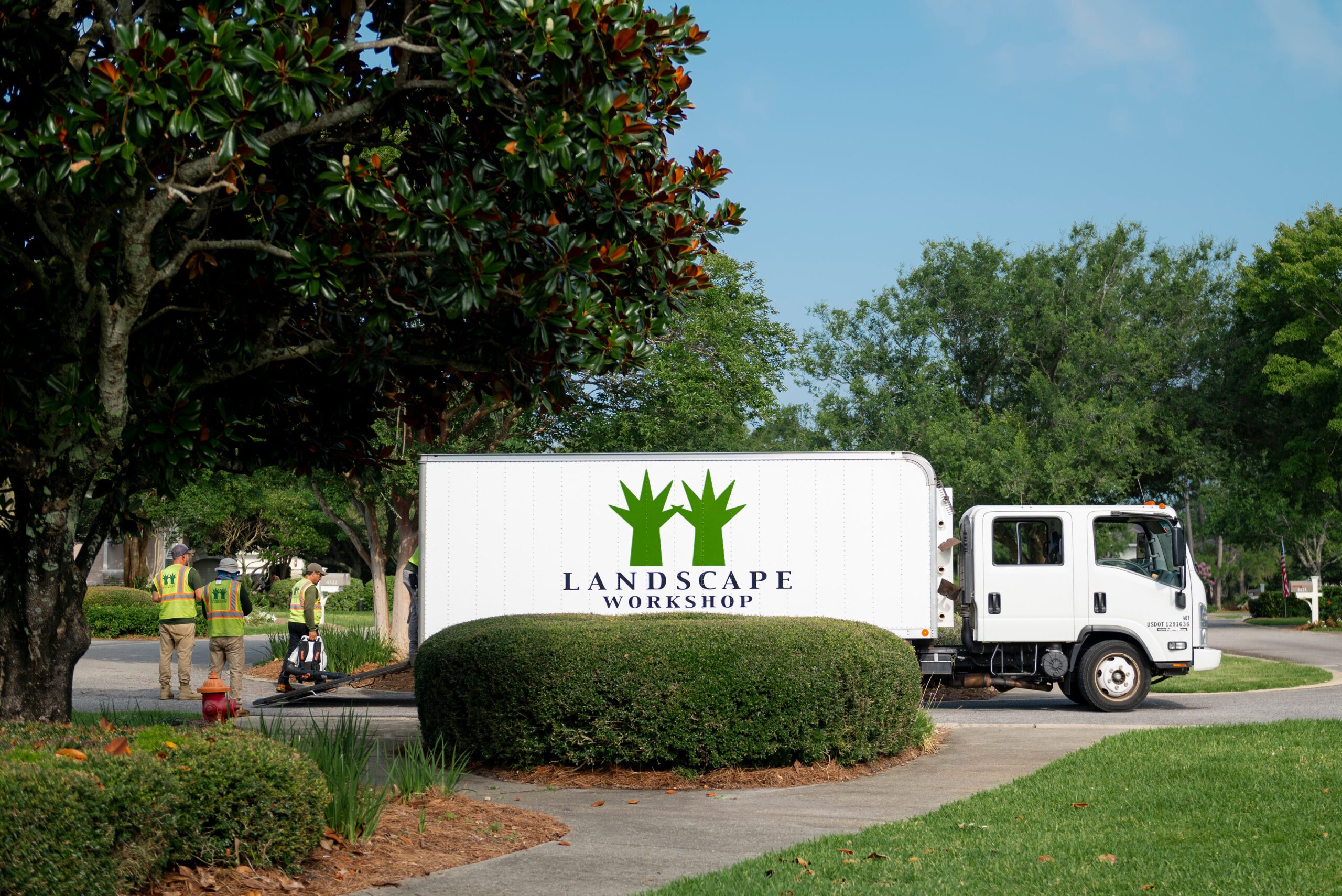 Hiring a commercial landscape company will give your business a visual appeal, ultimately attracting more clients. Contact Landscape Workshop to schedule a service.
Why Hiring a Commercial Landscape Maintenance Company Is A Good Idea
One of the most vital parts of a business is curb appeal. A business that looks well-maintained from the outside is naturally more likely to attract more customers or clients. But maintaining a property can be tough, especially for a property owner who is also in charge of running the business there. There just isn't enough time in the day. This is where hiring a commercial landscape crew comes in. A commercial landscape crew can be one of the best investments you can make as a business owner because it allows you the peace of mind of knowing your property looks well-maintained and lets you focus on what's important: running your business.
Control Your Brand And Curb Appeal
Hiring a landscape management company to maintain your property can help you improve your brand image in the community by presenting a business that is kept up well. Customers or clients are more likely to stop at a business that looks neat and inviting from the road, and a commercial landscape service can help you achieve this. Letting a commercial service like Landscape Workshop help you control the image of your brand is a great investment in your business.
Your options aren't just limited to maintaining the property. Landscape Workshop provides a variety of landscape solutions that can help your property and your business stand out in the community. With a commercial landscape service like Landscape Workshop, you can custom-tailor your landscape design to best reflect your brand and its message.
Year-Round Care
A landscape professional like the ones at Landscape Workshop works throughout the year to ensure your property is looking its best. This means that during the fall and winter when your property maintenance needs may change as a result of the changing seasons, Landscape Workshop will be there maintaining your property through all of its seasonal needs.
Commercial landscape companies can also provide a variety of seasonal care like debris removal, snow and ice care, irrigation maintenance, and much more. At Landscape Workshop we believe our clients should have the peace of mind that their business looks their best year-round
Raise Commercial Property Value
In the same way that ensuring your property is well maintained can increase the value of your business by attracting more customers, it can also increase your business's commercial property value. Having a well-maintained, well-cared-for property can go a long way in promoting the area that your business is in. This will in turn cause other businesses to come to that area and raise the commercial property value of your area.
Eco-friendly solutions through property upgrades can also help increase the value of your business. By allowing professionals to implement or install eco-friendly landscape solutions on your property, you can feel good about the environmental impact of your business.
Time For What Matters Most
As we've already said, the biggest advantage of letting a commercial landscape service like Landscape Workshop handle your property maintenance is the time it saves you. This means that you can spend less time worrying about making your business look the best, and more time helping your business be the best.
Commercial landscape services like Landscape Workshop will always be just a phone call away. So, if a problem comes up, your needs change, or you have a question about your property, you will have a close and convenient point of contact that can keep you up to date with all of the latest when it comes to your property.
Professional Landscaping Services
Allowing your property to be maintained by a team of dedicated landscape professionals like those at Landscape Workshop could be one of the best investments you make in your business. You will get year-round care with a variety of landscape solutions that can increase the value of your business and the property itself.
Visit our website to get an estimate today and help your business look the best and be the best let Landscape Workshop help provide the landscape solutions for you.