Landscape Company in Atlanta, GA
In 2020, Landscape Workshop entered the Atlanta market through the acquisition of Great Oak Landscape Group. Landscape Workshop has continued to offer elite commercial landscaping services with an unwavering commitment to high standards and reliability. With three operating locations, our services cover the greater Atlanta metro area and its surrounding regions. Schedule a comprehensive property evaluation today to witness how we can assist in maintaining and enhancing your commercial property.

FAST

RELIABLE

PROFESSIONAL

FAST

RELIABLE

PROFESSIONAL
Commercial Landscaping in Atlanta, GA
Discover the remarkable impact that Landscape Workshop's exceptional services can have on your commercial property. Our team of highly skilled professionals is passionately dedicated to crafting breathtaking outdoor environments that leave a lasting impression on all who encounter them.
Landscaping Services in Atlanta, GA
Whether you seek landscape design, installation, maintenance, or enhancements, our services are tailored to perfectly align with your unique needs and preferences. Rest assured, we take pride in elevating the visual allure of your property, establishing inviting landscapes, and ensuring a polished appearance throughout every season. Experience expert solutions in commercial landscaping that transcend your expectations by reaching out to us today.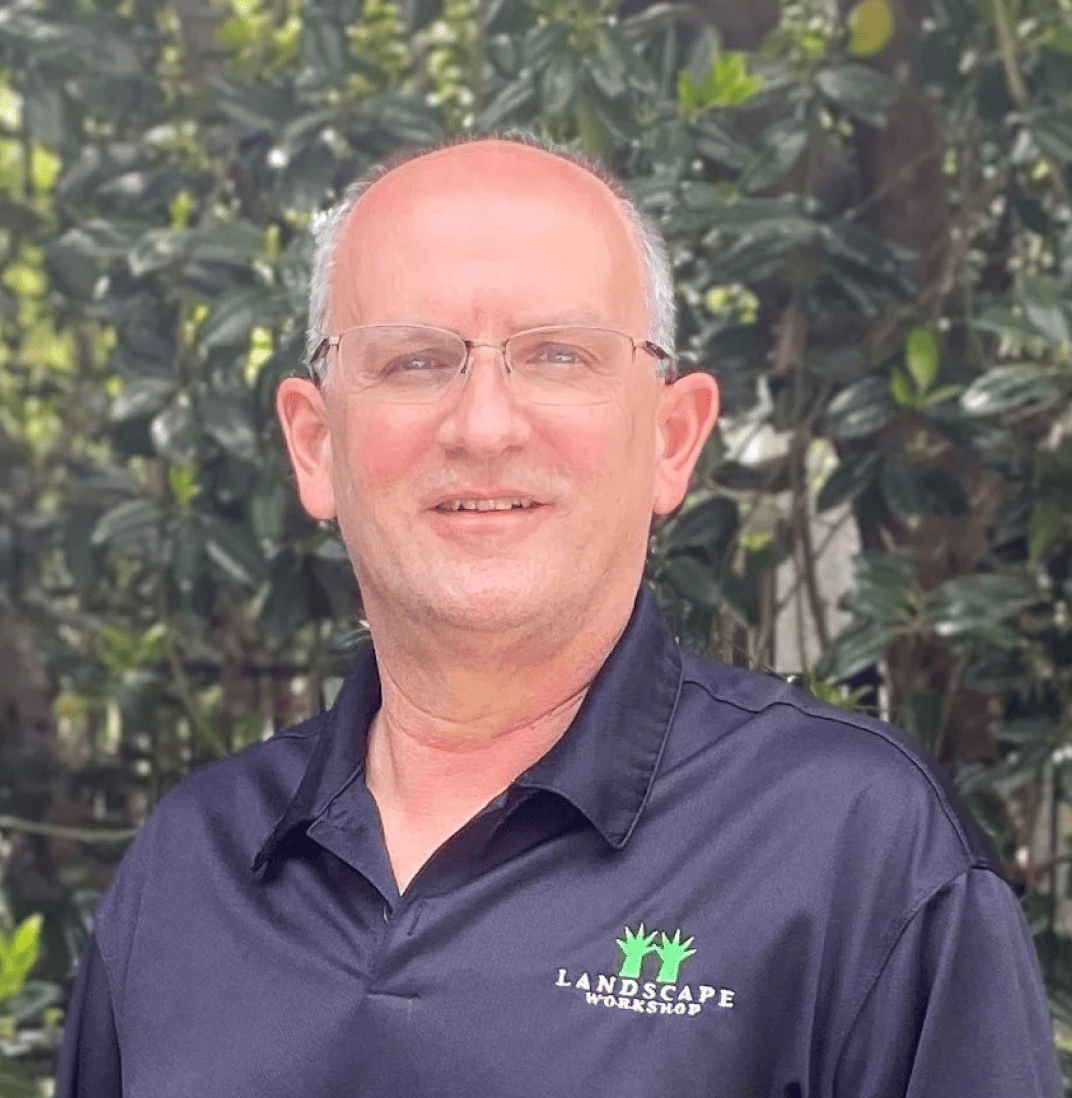 Tim Christie
Vice President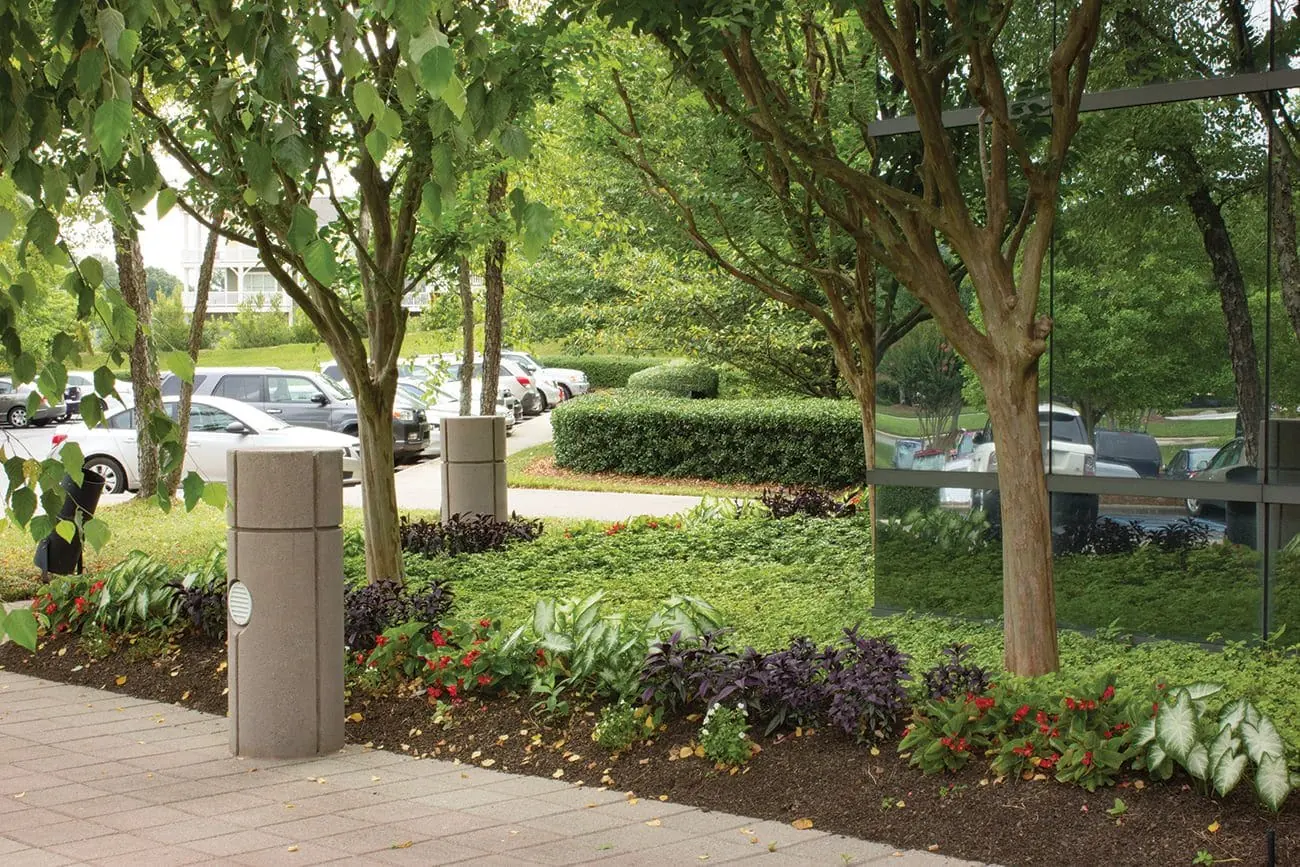 Why Landscape Workshop
Since 1984, Landscape Workshop has been offering comprehensive commercial landscaping services. Our team of dedicated professionals has built a strong reputation for their expertise in various landscaping services.
By choosing Landscape Workshop, you gain a trusted partner, committed to building a lasting relationship and delivering outstanding results that exceed your expectations. With a focus on environmental stewardship and sustainable practices, we also prioritize creating a greener future for our clients and the community. Experience the transformative power of Landscape Workshop's exceptional services, and let us elevate your commercial property to new heights of beauty and functionality.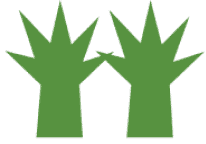 Contact Our Atlanta Location Today
Our commercial landscape experts are ready to answer your questions.
Free Commercial Property Evaluation
Commercial Landscaping Services
Landscape Workshop offers a full range of comprehensive landscaping services to commercial clients in Atlanta, GA, and the surrounding metro area. Our team of seasoned landscape professionals is well-versed in delivering commercial landscaping services, covering annual maintenance programs, seasonal color programs, landscape enhancements, and irrigation services. With years of experience, our crews have catered to numerous esteemed clients throughout the greater Atlanta metro area, including InTown Suites, QuikTrip, United Community Bank, and Atlanta Gas Light. Trust us to elevate the beauty and functionality of your commercial property with our expert landscaping solutions.
Landscape Maintenance
Landscape Workshop takes pride in being the leading provider of landscape maintenance services in the Atlanta community. Our comprehensive maintenance programs encompass essential services such as mowing, edging, mulching, weed control, and tree pruning, ensuring your outdoor spaces are consistently impeccable. Count on our professional maintenance crews to go above and beyond, exceeding your landscaping needs and expectations with their expertise and dedication.
Landscape Construction and Installation
Landscape Workshop's dedicated construction division has extensive experience in installing new landscaping, catering to both commercial construction sites and large residential projects. Our skilled team handles the installation of trees, shrubs, flower beds, and turf, transforming your property into your vision. With a team of degreed horticulturalists, we bring expertise and creativity to the table to breathe life into your ideas. Our highly-trained installation teams are adept at working from our own designs or existing architectural renderings, ensuring unwavering dedication to surpassing your expectations and bringing exceptional results to your project.
Irrigation
Landscape Workshop's certified irrigation technicians offer high-quality services in installation, troubleshooting, repair, and full system maintenance throughout the greater Atlanta metro area. Our comprehensive irrigation services cover installations, start-ups, shutdowns, diagnostics, repairs, inspections, and ongoing maintenance. With dedicated irrigation crews, we prioritize not only ensuring the proper functioning of your system but also safeguarding the investment you've made in your landscape. Count on us to provide industry-leading irrigation solutions to maintain the health and beauty of your outdoor spaces.
Landscape Enhancements
Landscape Workshop's team of local professionals is extensively trained and continuously strives to elevate the curb appeal and value of your property. Our skilled enhancement crews offer a range of property upgrades, including seasonal color plans, flower bed designs, containers, hanging baskets, and shrubs. Your dedicated Account Manager will diligently monitor your landscaping, identifying enhancement opportunities and offering effective remediation for any issues that may arise. Rest assured, we are dedicated to enhancing the beauty and value of your property through expert landscaping solutions.
Hear from our wonderful customers.
We value our relationship with all of our customers bringing them the highest quality service and beautiful commercial landscaping.
We'd Love To See How We Can Help You!
Industries Served In Atlanta, GA
At Landscape Workshop, our expertise in providing exceptional landscaping solutions extends across a wide range of industries. Here are some industries we serve:
Landscape Workshop is ready to cater to the distinct needs of various industries, offering unparalleled service and elevating the beauty and functionality of outdoor spaces for all our valued clients.
Landscape Workshop Serving In Atlanta, GA
Branch Manager
Tim Christie – Vice President