Landscape Company in Orange Beach, AL
For over 20 years, Landscape Workshop has been offering exceptional landscape management services in Orange Beach. Since establishing our Gulf Coast location in 1999, our landscaping crews have consistently received recognition as one of the region's leading providers of commercial landscaping services. Our team of dedicated professionals is well-versed in the specific needs of the local landscape and has extensive experience in identifying areas that can be improved. With a genuine passion for landscaping, we are committed to delivering superior landscape management and providing our clients with attentive customer service.

FAST

RELIABLE

PROFESSIONAL

FAST

RELIABLE

PROFESSIONAL
Commercial Landscaping in Orange Beach, AL
We take great pride in our expertise and experience, which allows us to understand the unique requirements of the Orange Beach community. Our knowledgeable team is familiar with the local environment, enabling us to offer tailored solutions for commercial landscaping services. We believe in the transformative power of landscaping and strive to go above and beyond to exceed our client's expectations. Our commitment to exceptional service and attention to detail ensures that our clients receive the highest quality landscape management services possible.
Landscaping Services in Orange Beach, AL
At Landscape Workshop, our experienced crews have deep knowledge of the specific needs of the local landscape. When it comes to commercial landscaping, you can count on us to provide outstanding service and meet all your requirements with expertise and skill.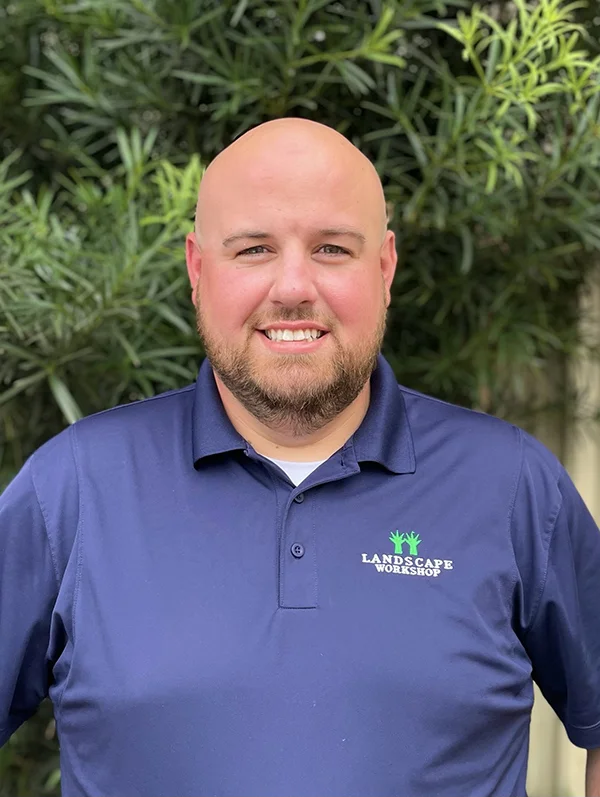 Matthew Ridgway
General Manager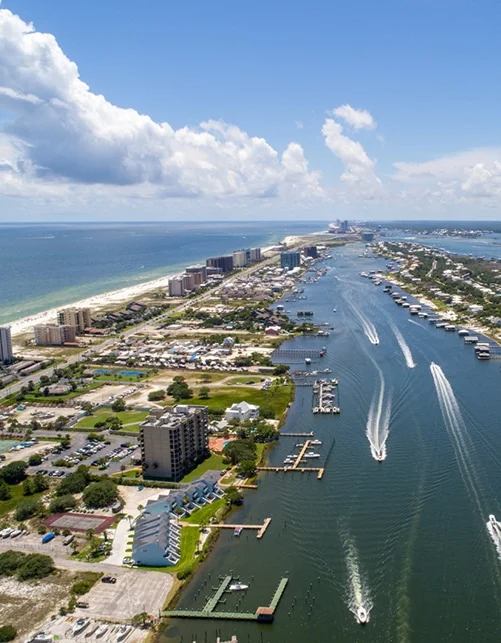 Why Landscape Workshop
Our dedicated team of landscaping professionals is committed to delivering excellent service and helping you manage your commercial properties in Orange Beach. Trust Landscape Workshop to make sure your commercial property thrives with beautiful and flawless landscaping.
Landscape Workshop has established itself as a trusted industry leader since its inception in 1984, making it one of the largest commercial landscaping companies in the United States.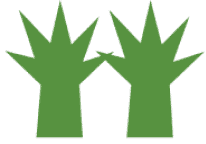 Contact Our Orange Beach Location Today
Our commercial landscaping experts are standing by ready to answer all of your questions.
Free Commercial Property Evaluation
Commercial Landscaping Services
Landscape Workshop offers top-notch landscaping management services for businesses in Orange Beach. We create personalized plans to cater to the unique needs of each property's landscape. Our skilled crews are experts in providing exceptional landscaping services, such as yearly maintenance programs, seasonal color plans, landscape improvement, and irrigation services. We take pride in partnering with local clients, including First National Bank, Gulfstream Homeowners Association, Sun Outdoors Luxury RV Resort, Spyglass Townhomes, and Wind Drift Condominiums.
Landscape Maintenance
The landscape maintenance services provided by Landscape Workshop play a vital role in the prosperity of our properties in Orange Beach. Our scheduled services, which include mowing, edging, mulching, pine straw, weed control, and pruning, guarantee that our clients' properties maintain a neat and professional appearance at all times. Our hardworking landscape maintenance crews are trained and empowered to deliver exceptional landscape maintenance, focusing on providing high-quality customer service.
Irrigation
The skilled irrigation technicians at Landscape Workshop have extensive experience in installing, fixing, and maintaining irrigation systems in Orange Beach. Irrigation systems are crucial for maintaining the health and stability of commercial properties. Our comprehensive irrigation services cover installations, system start-ups and shutdowns, diagnostics, repairs, inspections, and regular maintenance. We tailor our irrigation plans to meet each client's unique needs, ensuring their systems operate efficiently and effectively year-round.
Landscape Enhancements
Landscape Workshop has knowledgeable Account Managers who are trained professionals. They specialize in identifying and executing enhancement solutions that enhance the value and attractiveness of your commercial property. Our customized enhancement projects include seasonal color plans, flower bed designs, shrub installations, as well as mulch and pine straw services. These projects are tailored to bring out the best features of every property we serve. The enhancement crews at Landscape Workshop are committed to delivering projects that align with the landscape's requirements and surpass your expectations.
Hear from our wonderful customers.
We value our relationship with all of our customers bringing them the highest quality service and beautiful commercial landscaping.
We'd Love To See How We Can Help You!
Industries Served In Orange Beach, AL
Landscape Workshop has gained a reputation for delivering exceptional commercial landscaping services to a diverse range of companies and organizations. We possess the necessary expertise and knowledge to cater to businesses of various sizes and industries, such as:
At Landscape Workshop, we focus on delivering a diverse array of tailored services that cater to each client's unique requirements. We excel in providing meticulous outdoor area maintenance, enhancing the visual appeal of properties, and crafting inviting landscapes. Our reputation and proven track record speak volumes, demonstrating successful collaborations with prestigious companies in Orange Beach, Alabama. When you choose Landscape Workshop, you can rely on our professionalism, dedication, and exceptional results that go beyond your expectations. Trust us to handle your project with the utmost care and expertise.
Landscape Workshop Serving In Orange Beach, AL
Branch Manager
Matthew Ridgway – General Manager