Landscape Company Serving Mountain Brook, AL
Landscape Workshop has been serving the Jefferson County community since its inception in 1986. We are proud to serve Mountain Brook with our team of professionals who have earned their expert reputation from our Birmingham location. From scheduled maintenance plans to strategically designed enhancements, our experts create a custom plan for each of our clients.

FAST

RELIABLE

PROFESSIONAL

FAST

RELIABLE

PROFESSIONAL
Commercial Landscaping Serving Mountain Brook, AL
Commercial landscaping that is done well can increase a business's chance of success. Landscaping creates an environment that is welcoming to both customers and employees. With the right planning, a business can have incredible curb appeal, a professional brand image, and be desirable to customers. Investing in landscaping for commercial properties provides businesses with many benefits. Learn more about how Landscape Workshop can help your commercial property in Mountain Brook.
Landscaping Services Serving Mountain Brook, AL
Our services encompass a wide range of offerings, including landscape design and installation, maintenance programs, seasonal color programs, irrigation services, and landscape enhancements.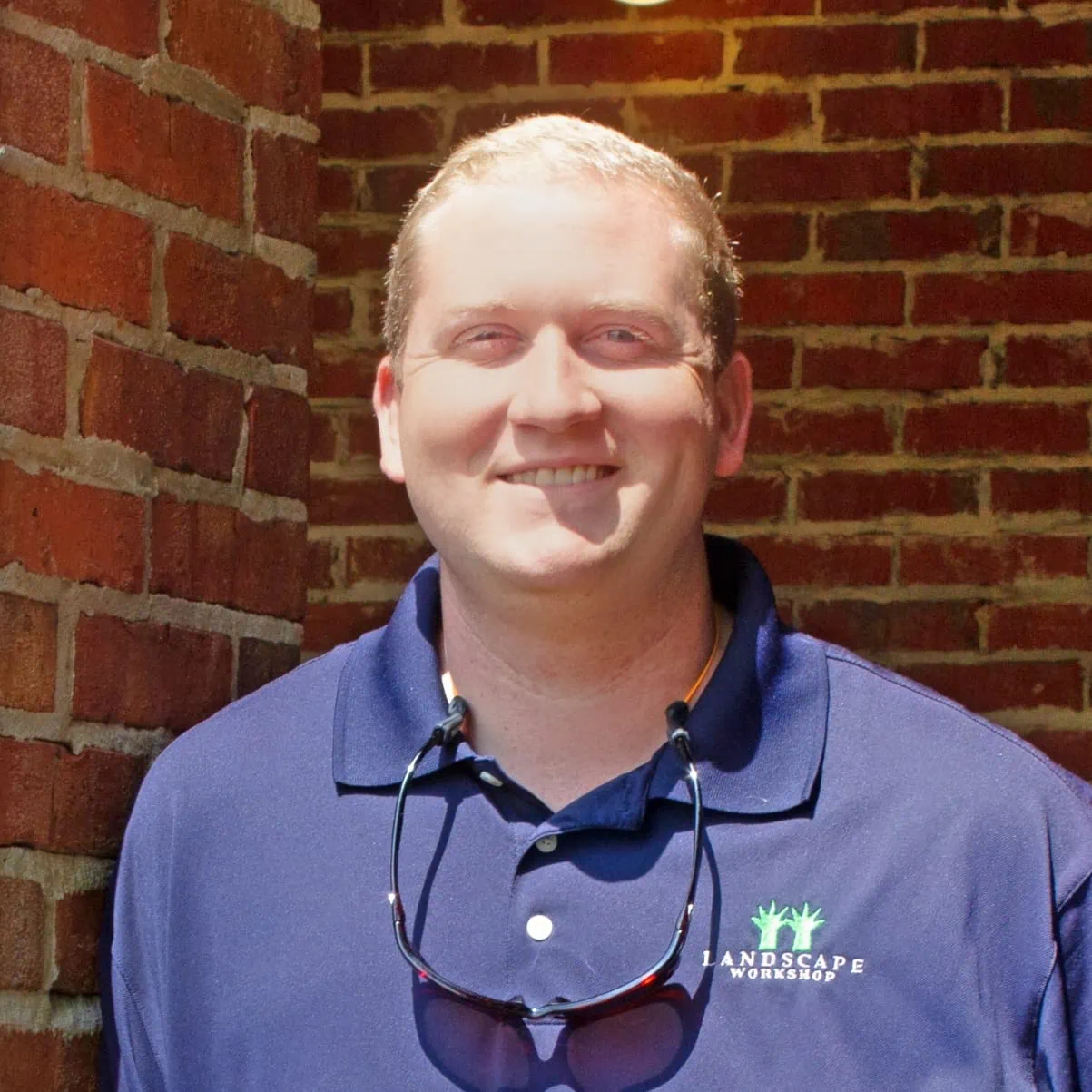 Jeremy Comer
General Manager – Maintenance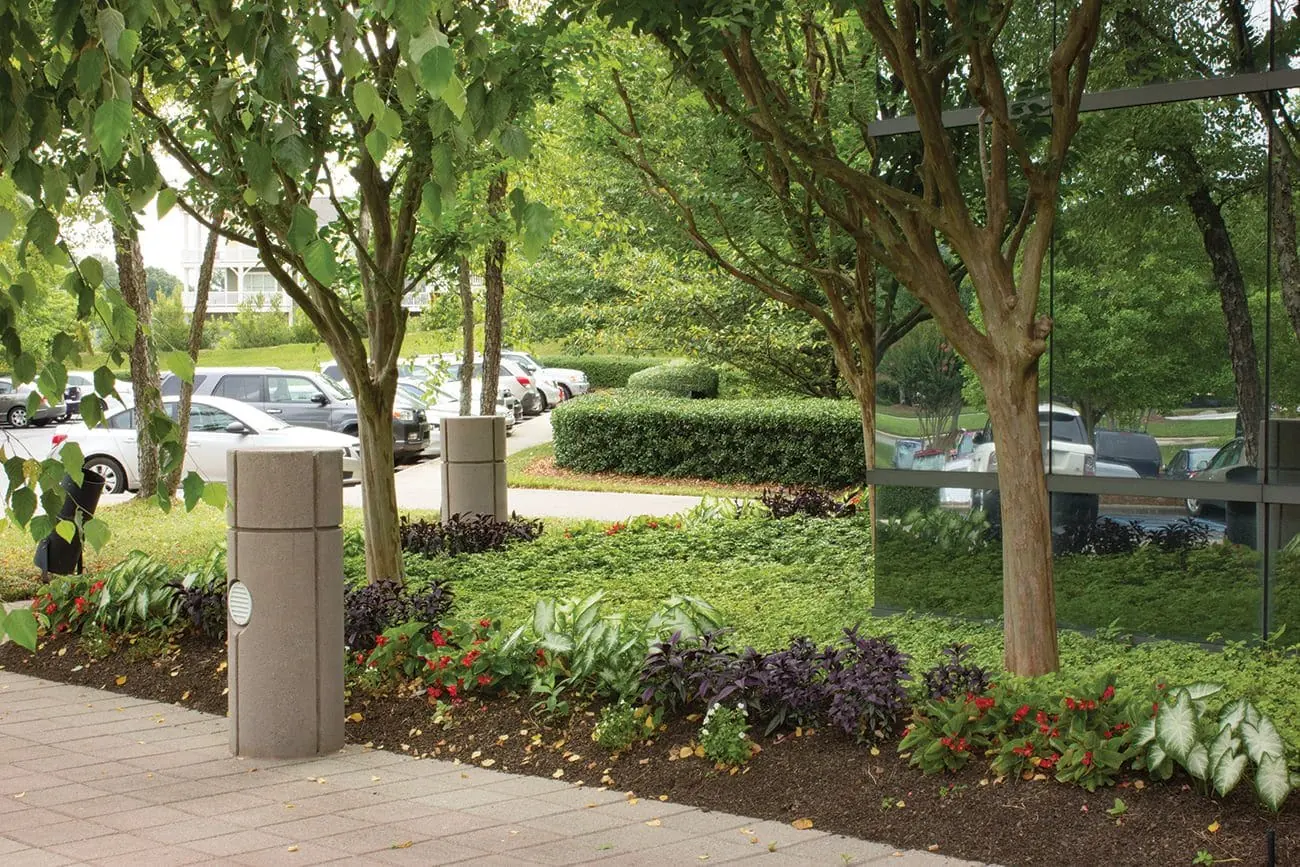 Why Landscape Workshop
Selecting Landscape Workshop for your commercial landscaping needs is an investment in professional excellence and dedicated service. With years of experience catering to commercial clients, Landscape Workshop brings to the table a comprehensive understanding of aesthetic appeal and functionality, ensuring that your property not only looks inviting but also reflects a brand of professionalism and attention to detail.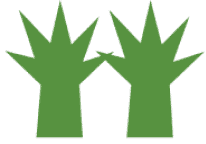 Contact Our Birmingham Location Today
Our commercial landscape experts are ready to answer your questions.
Free Commercial Property Evaluation
Commercial Landscaping Services
Landscape Workshop is a top commercial landscaping company in known for exceptional services. Our experienced crews understand the unique needs of the local community and consistently provide outstanding landscape solutions to a variety of clients. With a commitment to excellence, our hardworking landscaping teams go above and beyond to maintain our reputation for delivering expert services with a focus on attentive customer care. You can trust Landscape Workshop to exceed your expectations and provide you with the best commercial landscaping services available.
Landscape Maintenance
A well-planned landscape deserves to be well-maintained. We provide our Mountain Brook clients with exceptional landscape maintenance services. You can expect proactive management of your property and responsive communication throughout the process. Our passionate horticulturalists are committed to giving our clients the best maintenance experience through comprehensive turf care programs. This includes mowing, edging, mulching, weed control, and tree pruning.
Landscape Construction and Installation
Our construction crews repeatedly deliver top-notch service to our clients. They can install sod, plant trees, construct hardscapes, and much more. Our construction and installation artistry gives your commercial property a wow factor that will impress your employees and customers. you'll enjoy the reliability of our crews and the beauty of the finished product.
Irrigation
Based on Mountain Brook weather and season, our certified technicians can install comprehensive irrigation systems. These technicians are experienced in installing, troubleshooting, repairing, and maintaining these systems. They will be able to come up with a plan for start-ups, shutdowns, inspections, repairs, and maintenance depending on your schedule and what is best for your Mountain Brook Property.
Hear from our wonderful customers.
We value our relationship with all of our customers bringing them the highest quality service and beautiful commercial landscaping.
Landscape Enhancements
Our enhancement crews in Mountain Brook are part of a team that has been enhancing commercial properties for almost four decades. Landscape Workshop Account Managers will work with you to oversee and enhance your property. They identify potential hazards and opportunities for improvements so that you can be sure that your property is the best it can be.
Seasonal Flowers & Flower Bed Maintenance
One of the most impactful landscape elements that creates a positive first impression, is a well-designed seasonal flower display. Our Floriculture team can craft floral displays that turn your property into a background for art. They use flower beds, container gardening, and hanging baskets to make your property stand out from the rest. This is one of the best ways to increase curb appeal.
Facility Management Services
Depending on your property, you may need more intensive upkeep than standard landscape maintenance. Our additional services include cutting-edge sweeper trucks, trash and debris removal, sidewalk and curb vacuums and blowers, and pressure washers. Using these in conjunction with normal landscape maintenance ensures that your property is as pristine as possible. Your grounds will be in the best condition with these services.
We'd Love To See How We Can Help You!
Industries Served In Mountain Brook, AL
At Landscape Workshop we have a range of experience with various commercial landscaping properties. We have an extensive client portfolio that includes various businesses in a wide range of sizes and industries. These include:
For decades Landscape Workshop has offered comprehensive landscaping services to clients throughout the southeast. We work with our clients to create a custom plan for their properties so that they can be proud of their grounds. We believe in our work and our previous clients do too. We have the expertise and portfolio to prove that we can serve the Mountain Brook community. Contact us today!
Landscape Workshop Serving In Mountain Brook, AL
Branch Manager
Jeremy Comer, General Manager – Maintenance