Landscaping in Okatie, SC
Since 1984, Landscape Workshop has been providing industry-standard commercial landscaping services. Our team of trusted experts delivers only excellence when it comes to maintaining your commercial property. Our crews can assist with turf maintenance, seasonal coloring, floral arrangements, landscape design, and landscape solutions that can turn your Okatie property from ordinary to eye-catching.

FAST

RELIABLE

PROFESSIONAL

FAST

RELIABLE

PROFESSIONAL
Commercial Landscaping in Okatie, SC
For many business owners, one crucial element of a successful business is property maintenance. For this reason, hiring a commercial landscaping service such as Landscape Workshop can prove invaluable in helping to achieve the image of your company that promotes professionalism and excellence. At Landscape Workshop, we are committed to going above and beyond to help make your commercial property the best it can be.
Landscaping Services in Okatie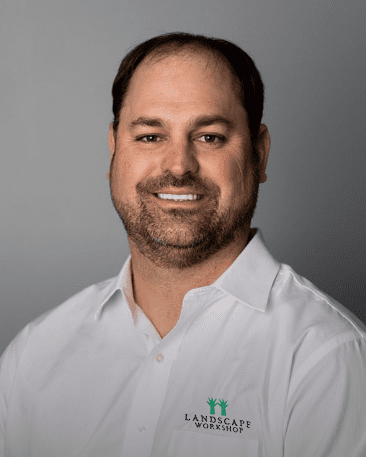 Wade Martin
General Manager Why Landscape Workshop
Since we got our start nearly four decades ago, our teams at Landscape Workshop have been setting the standard for commercial landscaping services. Whether it is normal landscaping maintenance, or custom-tailored landscape solutions, our crews will stop at nothing to help make your property pristine.
The recent growth of our company speaks volumes about our dedication to excellence. We provide our customers with industry-leading service at an incredible value. But even with all our growth, our commitment to our customers has not changed.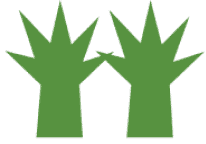 Contact Our Okatie Location Today
Our commercial landscape experts are ready to answer your questions.
Free Commercial Property Evaluation
Commercial Landscaping Services
At Landscape Workshop, we are known region-wide for our commitment to providing top-tier service to all the clients we are fortunate to serve. Our teams understand that the needs of our clients vary as much as the industries they serve do. Our individually curated plans for tackling all landscape solutions mean that no matter the job, our crews can get it done. Trust in the experts at Landscape Workshop to help make all of your landscape dreams come true.
Landscape Maintenance
Our team of trusted experts at Landscape Workshop provides top-tier landscape services that can improve any property, no matter how big or small. Whether it is mulching, mowing, pruning, weeding, or tree services, our crews can tackle the job. Call the crew at Landscape Workshop for proactive landscape solutions that can take your commercial property to the next level.
Landscape Construction and Installation
Our team at Landscape Workshop has all the tools necessary to transform your commercial property into something amazing. We offer many landscaping solutions such as design, sod installation, hardscapes, tree planting, and more. The construction crews at Landscape Workshop can provide you with cutting-edge service in Okatie and beyond.
Irrigation
The cornerstone of any landscape maintenance plan is an adequate irrigation system. The expert technicians at Landscape Workshop can assist you in any step of the irrigation system process. Whether you are looking to install an irrigation system, need help troubleshooting an existing system, or need a system removed, our technicians can assist you with anything you need to get your property up to par year-round.
Landscape Enhancements
With the industry-leading landscape services we offer, the experts and Landscape Workshop can provide you with all the skills and tools necessary to improve your commercial property with landscape installations. Our account managers also carefully look over your property to identify potential areas that need improvement. This personal attention to each of our customers is what makes our service truly unique.
Seasonal Flowers & Flower Bed Maintenance
The Floral Experts at Landscape Workshop are committed to taking your property to the next level this season. Whether it is planning for a flower bed, or if your plans involve large potted installations or even hanging planters, our floral experts can handle any task and help you achieve beautiful results. Our experts deliver seasonal arrangements that take advantage of many color palettes giving you the opportunity to add depth and vibrance to your property year round.
Facility Management Services
At Landscape Workshop, we understand that the needs of our clients are as diverse as the industries they serve. This is why our teams work tirelessly to ensure that all of your property needs are met. The services we provide such as removing trash and debris from the perimeter and interior of your property can help improve curb appeal and make your property shine.
For paved areas, our street sweepers and vacuums mean that our teams can go where other companies cannot to get your property in top-notch shape. This means that you can focus on running your business, and leave the rest to us.
Hear from our wonderful customers.
We value our relationship with all of our customers bringing them the highest quality service and beautiful commercial landscaping.
We'd Love To See How We Can Help You!
Industries We Serve In Okatie, SC
At Landscape Workshop, we cater to a wide range of businesses across multiple industries such as:
At Landscape Workshop, we ensure our services meet the expectations and needs of each client, whether it's curating a design that will increase your curb appeal, or simply providing routine maintenance. Our priority is always to provide quick, reliable, and professional services while creating personal relationships with our clients.
Landscape Workshop Serving In Beaufort, SC
Branch Manager
Wade Martin, General Manager