Landscaping in Pt Wentworth, GA
At Landscape Workshop, we have crafted our landscape enhancement services to elevate the charm and curb appeal of your Port Wentworth, GA property. Our dedicated team of local enhancement experts provides a wide range of landscaping services aimed at improving the visual appeal of your property and leaving a lasting impression for clients and customers.

FAST

RELIABLE

PROFESSIONAL

FAST

RELIABLE

PROFESSIONAL
Commercial Landscaping in Pt Wentworth, GA
Landscape Workshop understands the significance of having an inviting and welcoming landscape for your commercial property. Our team of trained professionals collaborates closely with you to understand your goals, ensuring that each landscaping project meets your wants and your property's needs. Our commercial landscaping services can transform your property into a welcoming and visually appealing environment, one that leaves a lasting impression on both visitors and prospective clients. Choose Landscape Workshop to help you enhance the curb appeal and value of your Port Wentworth-based commercial property through our outstanding enhancement services.
Landscaping Services in Pt Wentworth, GA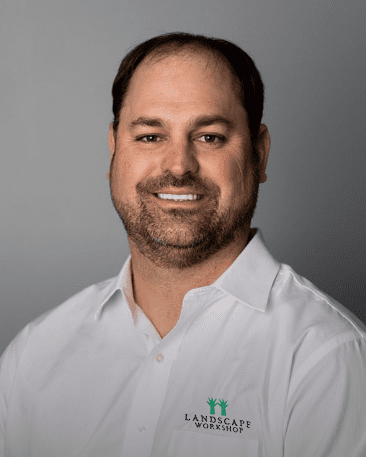 Wade Martin
General Manager Why Landscape Workshop
Drawing upon over two decades of landscape expertise, Landscape Workshop has solidified its reputation as a trusted provider with a reputation for attention to even the most intricate details. Our team of landscaping experts are committed to delivering exceptional service and playing an integral role in the landscape management of commercial properties throughout Port Wentworth. Established in 1984, Landscape Workshop has established itself as an industry pioneer, standing among the United States' largest and most reputable commercial landscaping firms.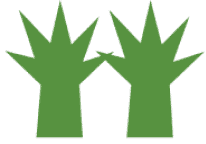 Contact Our Pt Wentworth Location Today
Our commercial landscape experts are ready to answer your questions.
Free Commercial Property Evaluation
Commercial Landscaping Services
The Landscape Workshop team has earned our reputation through our unwavering commitment to meeting the landscaping requirements of our local community. Our skilled crews consistently deliver exceptional landscape services to a diverse clientele, driven by our commitment to exceptional customer service. Our dedicated landscaping teams work hard to uphold our reputation for providing stunning landscaping solutions and excellent customer care. 
Landscape Maintenance
Landscape Workshop is committed to providing top-tier annual maintenance services tailored to the needs of your specific property, with the goal of nurturing year-round, stunning landscapes. Our extensively trained maintenance teams are devoted to crafting captivating landscapes, offering services such as mowing, edging, mulching, pine straw installation, weed control, and pruning. We work hard at preserving your landscaping, ensuring your property maintains its curb appeal. By entrusting us with your maintenance requirements, you can concentrate on your business, secure in the knowledge that we are protecting the beauty and cleanliness of your property.
Landscape Construction and Installation
The construction teams at Landscape Workshop excel in delivering top-notch landscape construction and installation. If your commercial space requires new sod, tree planting, or the addition of hardscapes, our committed team at Landscape Workshop is equipped to manage your project from conception to completion.
Irrigation
Ensuring proper irrigation stands as an important part in safeguarding your investment and securing the health of your commercial property. Landscape Workshop boasts certified irrigation technicians who specialize in delivering top-notch installation, maintenance, and restoration services to a diverse clientele in Port Wentworth, GA. Our comprehensive irrigation maintenance programs encompass start-up and shutdown services, diagnostics, thorough inspections, and dependable repair solutions. We take pride in customizing maintenance plans to align with your specific requirements, guaranteeing the efficiency and effectiveness of your irrigation system year-round. Our expertise and commitment to enhancing your irrigation system's performance aid us in securing the health and beauty of your commercial property.
Landscape Enhancements
Our locally-based Account Managers are extensively trained, having undergone rigorous training for conducting regular property audits. Thanks to the expertise of our Account Managers, we are able to provide a diverse array of enhancement solutions, encompassing seasonal color plants, flower bed designs, shrubs, mulch, and pine straw. Our committed enhancement crews are thoroughly equipped to carry out projects that not only align with the landscape's requirements but also surpass your expectations. You can place your trust in Landscape Workshop to enhance your property, drawing from the expertise of our Account Managers and the skills of our enhancement teams.
Seasonal Flowers & Flower Bed Maintenance
Adding seasonal flowers can quickly make any business place look more attractive and welcoming. It's a simple upgrade that can make a big difference. Our team can take care of planting flowers in gardens, setting up hanging baskets, or arranging potted plants to brighten up your space and make your business stand out.
Facility Management Services
Our property cleanup crew is what makes Landscape Workshop stand out. They go over your property carefully, picking up trash and any mess that doesn't look good, and they take care of it fast. We're proud to keep properties clean because it not only makes the place look better but also helps the community.
For cleaning paved areas or walkways, we use sweeping trucks to get the job done thoroughly. And for spots those trucks can't get to, we have special equipment like blowers and vacuums to make sure every corner of your property is neat and tidy, even where other services might not be able to clean.
Hear from our wonderful customers.
We value our relationship with all of our customers bringing them the highest quality service and beautiful commercial landscaping.
We'd Love To See How We Can Help You!
Industries We Serve In Pt Wentworth, GA
Landscape Workshop takes great pride in offering a broad array of commercial landscaping services to cater to a wide range of businesses and organizations. Our wealth of expertise and knowledge uniquely positions us to serve companies of all sizes and across diverse industries including:
Landscape Workshop is committed to delivering a full spectrum of customized services that are designed to meet the individual requirements of each client. Whether it pertains to outdoor space maintenance, elevating curb appeal, or crafting welcoming landscapes, we possess the expertise and capabilities to oversee every aspect of your project. Our outstanding reputation and proven track record stand as a testament to our work for clients in Port Wentworth, GA, and beyond. When you choose Landscape Workshop, you can rest assured that your project will be handled with the highest level of professionalism and dedication.
Landscape Workshop Serving In Savannah, GA
Branch Manager
Wade Martin, General Manager