Landscaping in Rincon, GA
For almost 40 years, our team of dedicated professionals has been setting the standard for commercial landscape maintenance services. Our crews specialize in landscape design, maintenance, construction, and installation. At Landscape Workshop we are committed to providing unparalleled service every time to make sure your Rincon property looks its best.

FAST

RELIABLE

PROFESSIONAL

FAST

RELIABLE

PROFESSIONAL
Commercial Landscaping in Rincon, GA
Commercial landscaping services are among the best investments a business owner can make. Ensuring a properly maintained property can have a direct effect on business volume, employee welfare, and curb appeal. A well-maintained property projects professionalism and can help bring in customers who otherwise might miss your business.
Landscaping Services in Rincon, GA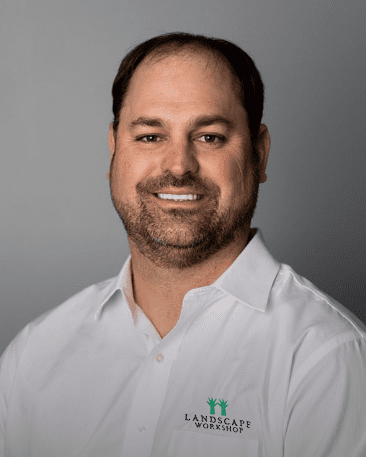 Wade Martin
General Manager Why Landscape Workshop
Our team at Landscape Workshop believes we have earned our stellar reputation within the community. For almost four decades we have provided unparalleled service to our clients. Throughout this time we have earned the trust of those who use our services and have worked hard to maintain our position as the premier commercial landscape service in the southeast.
Our commitment to excellence is what separates us from the rest. We pride ourselves in providing top-notch service wherever we are called.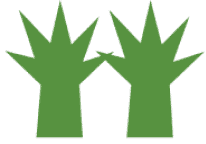 Contact Our Rincon Location Today
Our commercial landscape experts are ready to answer your questions.
Free Commercial Property Evaluation
Commercial Landscaping Services
The team at Landscape Workshop is the premier commercial landscape service that is known around the country for providing effective landscape solutions to a diverse clientele. Our commitment to excellence is visible in every service we provide, and our expert landscapers work tirelessly to ensure that your commercial property looks its absolute best.
Landscape Maintenance
As the foundational service of any commercial landscaping service, the landscape maintenance crews at Landscape Workshop lead the industry in service. We offer a wide array of landscape services such as turf maintenance, tree planting, weed control, tree pruning, and any other needs that may arise. Our crew is devoted to the trade and brings a commitment to excellence with them on every landscape project.
Landscape Construction and Installation
The construction crews at Landscape Workshop set the standard in providing commercial landscape construction services. Sod laying, tree planting, and hardscape installation are just a few of the services our crews specialize in. Whatever your vision for your property is, our crews at Landscape Workshop can help you achieve it.
Irrigation
The most important part of managing turf and plants on your property is a properly maintained irrigation system. Our skilled technicians at Landscape Workshop can help you with any irrigation-related needs. From installation to troubleshooting and repair, our technicians are committed to ensuring your irrigation system is working seamlessly to keep your property looking great year-round.
Landscape Enhancements
Enhancing your commercial property is the sole mission of our professional landscape crews at Landscape Workshop. Our account managers who oversee your property are experts in identifying potential problem areas on your property. They can help you work through easy, effective solutions so you can get back to running your business. The crews at Landscape Workshop are committed to working with you to make your property pristine.
Seasonal Flowers & Flower Bed Maintenance
One of the most effective ways to brighten up your property and increase curb appeal is maintaining a seasonal flower bed. Luckily, the floral experts at Landscape Workshop are world-class. Let them help you find the floral solutions that work best for your business. From flower beds to hanging pots and baskets, Landscape Workshop provides comprehensive floral solutions year-round.
Facility Management Services
What sets the professionals at Landscape Workshop apart is the facility management services we offer. Our professionals scour each property for trash and debris and remove it to keep your property looking pristine. Our sweeper trucks and vacuums will also help give your paved areas a clean, professional look that will help increase curb appeal and attract more customers.
Hear from our wonderful customers.
We value our relationship with all of our customers bringing them the highest quality service and beautiful commercial landscaping.
We'd Love To See How We Can Help You!
Industries We Serve In Rincon, GA
At Landscape Workshop we have been setting the standard in commercial landscape care across nearly every professional industry. Some of the industries we serve include:
Whether it is routine maintenance like mowing, or edging, or more specialized care such as installing irrigation systems or hardscape features, the professionals at Landscape Workshop can help your property look great all year round.
Landscape Workshop Serving In Savannah, GA
Branch Manager
Wade Martin, General Manager