Landscape Workshop Receives National Award of Excellence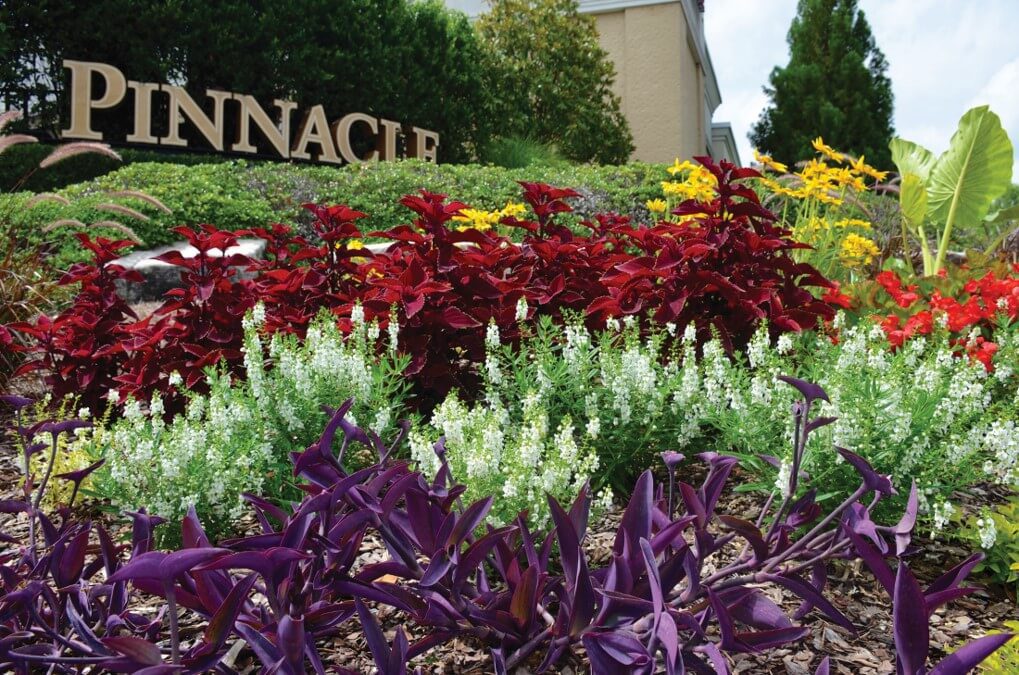 Landscape Workshop is thrilled to receive a 2018 Award of Excellence from the National Association of Landscape Professionals (NALP). NALP recently recognized LW with a Bronze Award for property "Pinnacle at Turkey Creek," one of Knoxville's largest and most popular retail locations.
LW has performed comprehensive landscape maintenance services for the property since spring of 2015. The gamut of services includes seasonal color rotations, year-round hand watering of container plantings, irrigation start-up, shut down and monitoring, turf applications of fertilizer, pre-emergence and post emergence weed control, applications of pine straw and enviro mulch, as well as weekly grounds maintenance.
Each year, the NALP Awards of Excellence recognizes exceptional landscape, lawn care, and interior plantscape design projects from around the nation. Recipients are selected based on overall appearance of the property, project difficulty, and appearance of several specific property elements. This is not the first time LW's work at Pinnacle at Turkey Creek has been recognized, having received a beautification award by the town of Farragut in 2016.
Scott Ragsdale, General Manager of the Knoxville branch, is proud of the team's work and pleased to receive this honor: "The efforts of our maintenance team, the help of subcontractors, and the cooperation of management at Pinnacle at Turkey Creek have allowed us to successfully present an aesthetically pleasing property that has now garnered well-deserved recognition. Neat, clean, and organized is our simple yet effective recipe for success in the landscaping world."
For more information about the NALP Awards of Excellence, click here.