Landscape Company in Knoxville, TN
Landscape Workshop Knoxville holds the distinction of being the region's foremost provider of commercial landscaping services. For nearly a decade, our team of committed experts has been committed to establishing a renowned reputation for delivering top-notch landscaping services characterized by a proactive management style. We invite you to schedule a consultation today and discover how we can enhance and safeguard your commercial property.

FAST

RELIABLE

PROFESSIONAL

FAST

RELIABLE

PROFESSIONAL
Commercial Landscaping in Knoxville, TN
Landscape Workshop takes pride in being a well-known commercial landscaping company in Knoxville, TN. Our extensive experience gives us a deep understanding of the unique requirements of the local community. Our skilled crews consistently deliver outstanding landscape services to a diverse clientele.
Landscaping Services in Knoxville, TN
We are deeply committed to maintaining a standard of excellence, and our hardworking teams go above and beyond to preserve our reputation for offering expert landscaping solutions and attentive customer service. When it comes to your landscaping needs, you can have complete confidence and trust in the capabilities of Landscape Workshop.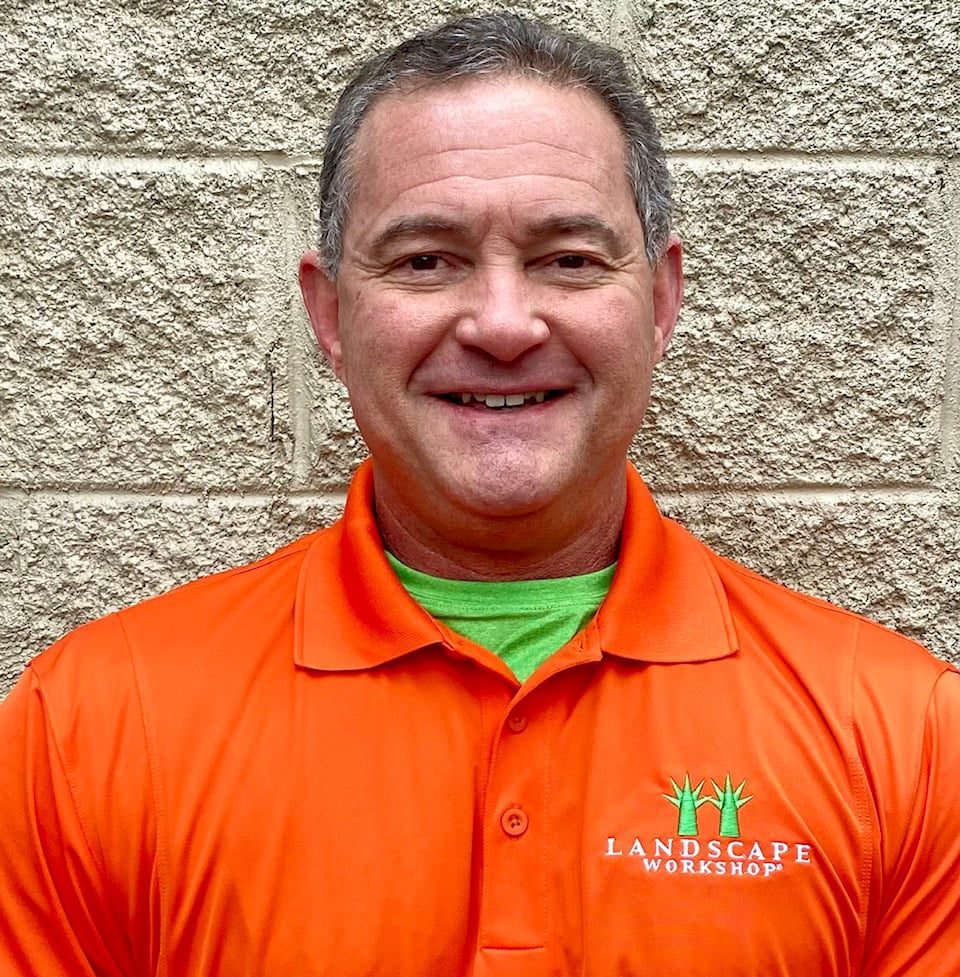 Clay Spires
General Manager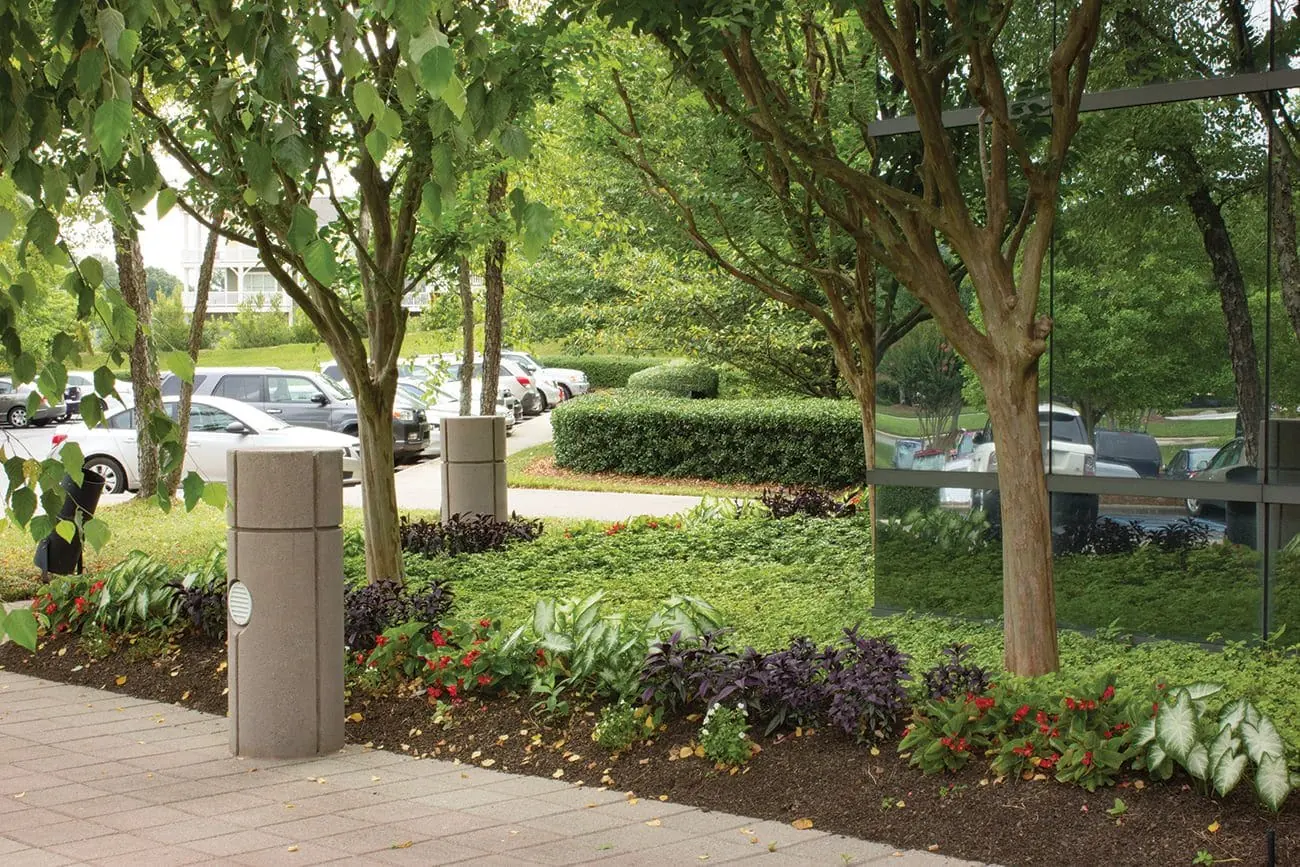 Why Landscape Workshop
Since 1984, Landscape Workshop has been offering comprehensive commercial landscaping services.
Our profound understanding of the local community sets us apart, allowing us to customize our services to suit the distinctive needs of the Knoxville area perfectly. Choose Landscape Workshop and witness firsthand our commitment to excellence, explicitly tailored to enhance your outdoor spaces in Knoxville.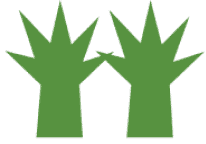 Contact Our Knoxville Location Today
Our commercial landscape experts are ready to answer your questions.
Free Commercial Property Evaluation
Commercial Landscaping Services
For all your landscaping requirements, Landscape Workshop is the ideal choice. Our company stands out by offering unparalleled expertise, a wide range of comprehensive services, exceptional customer service, and unwavering attention to detail.
Landscape Maintenance
Landscape Workshop understands that every property has its own distinct landscaping requirements, which is why our exceptional annual maintenance services are tailored to meet those specific needs. Our comprehensive range of services, such as mowing, edging, mulching, pine straw, weed control, and pruning, ensure that your commercial property maintains a pristine and professional appearance throughout each season. With our dedicated landscape maintenance crews, you can trust that your property will always look its best, thanks to their unwavering attention to detail and commitment to delivering quality customer service.
Landscape Enhancements
Count on Landscape Workshop's skilled enhancement crews to deliver exceptional solutions for all your landscaping needs. With their expertise, we provide superior services that enhance the aesthetic appeal of your commercial property. Our offerings include seasonal color plants, thoughtfully designed flower beds, strategically placed shrubs, and mulch and pine straw application. These enhancements create an inviting atmosphere and contribute to your property's overall health and value. Regarding our enhancement projects, we prioritize quality, reliability, and personalized customer service, ensuring your satisfaction every step of the way.
Irrigation
Our team at Landscape Workshop Knoxville is committed to providing comprehensive maintenance for your irrigation system all year round. Our services include start-up and shutdown procedures, thorough diagnostics, inspections, and necessary repairs. Our skilled irrigation crews are trained to optimize the efficiency and effectiveness of your system, ensuring the overall health of your commercial property while safeguarding your investment. Trust us to keep your irrigation system in optimal condition and protect the long-term value of your property.
Hear from our wonderful customers.
We value our relationship with all of our customers bringing them the highest quality service and beautiful commercial landscaping.
We'd Love To See How We Can Help You!
Industries We Serve In Knoxville, TN
Landscape Workshop has earned a stellar reputation for providing exceptional commercial landscaping services, catering to a diverse array of companies and organizations. Our extensive expertise and knowledge make us well-equipped to serve businesses of all sizes and industries. Some examples of the industries we cater to include:
No matter the nature of your business or organization, Landscape Workshop has the capabilities and experience to deliver top-notch landscaping solutions tailored to your specific needs.
Landscape Workshop Serving In Knoxville, TN
Branch Manager
Clay Spires – General Manager