Landscape Workshop Acquires Meliora Landscape Group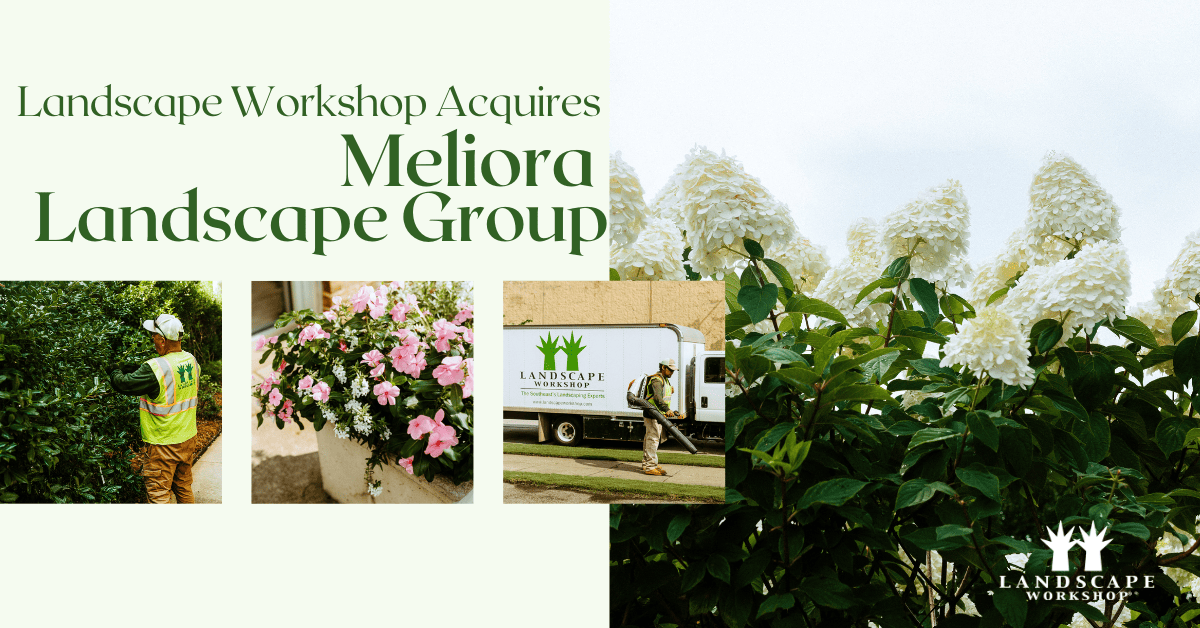 RELEASE DATE: OCTOBER 9, 2023
BIRMINGHAM, Ala. – Landscape Workshop recently completed the acquisition of Meliora Landscape Group, expanding its footprint in Southern Louisiana.
Brandon Luteman, Randy Luteman, and Ben Dutruch founded the predecessor companies of Meliora Landscape Group beginning in 2005. Over 18 years of operation, they built a leading commercial landscape maintenance and installation firm serving Southern Louisiana, including Covington, Baton Rouge, New Orleans, and Lafayette, with well over 100 team members.
"Our reputation speaks for itself, as we have consistently delivered outstanding results to our clients. We believe in investing in our employees and providing them with opportunities to grow. That is why we chose Landscape Workshop – they not only value our team but also offer outstanding career prospects," said Brandon Luteman.
"We did a lot of diligence on Landscape Workshop before choosing them as our partner," said Ben Dutruch. "Brandon and I are both joining the Landscape Workshop team, and we wanted a culture that both we and Meliora's other team members would enjoy and prosper in."
Brandon and Ben will join Landscape Workshop, assuming General Manager Positions. They will be accountable for facilitating a seamless transition for Meliora's valued customers and dedicated employees.
J.T. Price, CEO of Landscape Workshop, announced the acquisition: "We are excited to announce our recent acquisition of Meliora Landscape Group, a highly respected landscape company in Louisiana. This strategic move allows us to expand our services and cater to a broader clientele in the Southern Louisiana area. We extend a warm welcome to the talented Meliora team members, and we are excited to once again extend our LW family."
Landscape Workshop is a full-service grounds management firm, delivering professional service and expert maintenance for commercial outdoor spaces since 1984. Serving 21 Southeastern markets, Landscape Workshop operates in Alabama, Georgia, Kentucky, Louisiana, Mississippi, South Carolina, Tennessee, and the Florida panhandle. Landscape Workshop is backed by Carousel Capital and McKinney Capital.
Stuart Maxey and Butler Sparks of Bradley served as Landscape Workshop's legal counsel in this transaction. Meliora Landscape Group was represented by Jennifer Lee at Chehardy Sherman Williams.
Contact: Taylor Langley